Retail Store
Working together for your boating and pleasure craft needs.
We have everything from ropes to fenders, engine and fuel products. We also carry a wide range of batteries for many different watercraft.
If we don't have what you need we will gladly order it for you.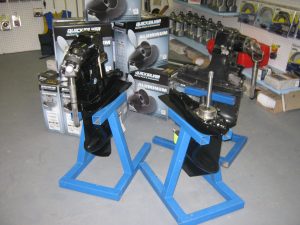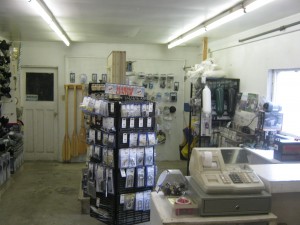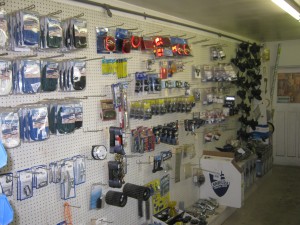 Retail Store Hours & Info

Open Daily- 8:00am-5:00pm
Saturday 8:00am til Noon
Closed Sunday
Phone: 519-534-2138
Our family owned and operated retail store carries many of the boating accessories you may need to help enjoy your watercraft.
We also carry a large selection of batteries for most boating requirements. Special orders can often be accommodated within 48 hours.
Watch for our monthly and weekly specials.
If we don't have it, we can get it.
🙂
---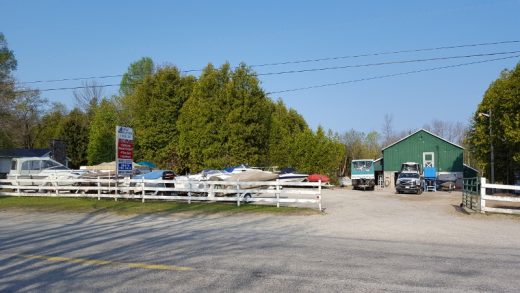 ---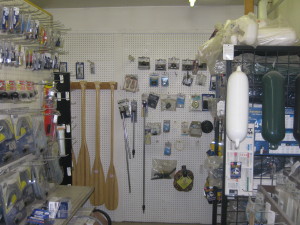 ---
Check Out Our Sale Items
---
Limited Quantities Available
(Sorry-No Rain-Checks)
Sale Ends
Product
Details
December /20
Pro Series
Marine & Recreational Jack
Regular Price $48.95
Sale Price $42.95
December /20
Taylor Made # 1 Selling Fenders
D x L 5.5" x 20" Boat Size 15' to 20'
Regular Price $26.09
Sale Price $22.99
December /20
Taylor Made Big B Inflatable Fenders
D x L 6" x 15" Boat Size 20' to 25'
Regular Price $58.48
Sale Price $49.29
December /20
BRIDGELINE Pre-spliced Dock/Moorings
Double Braid Nylon – White, Blue, Black
3/8″ x 10′ Sale Price $ 8.15-$9.25
3/8″ x 15′ Sale Price $10.99-$14.99
3/8″ x 20′ Sale Price $14.19-17.49
December /20
Fox 40 Boat Essentials Kit
Basic Kit for Personal Watercraft
Regular Price $15.11
Sale Price $12.85
December /20
Selected QuickSilver Oil Products
Quicksilver Gear Lube1 Liter
Regular Price $19.85
Sale Price $16.85
December /20
Quicksilver Premium Plus
2 Cycle Outboard Oil
4 Liter Jug
Regular Price $58.36
Sale Price $47.95
December /20
Quessy Deluxe
Beaver Tail Paddles
Lengths 51″/54″/57″/60″/63″
Regular Price $32.99
Sale Price $25.00
Retail Store
Updated on 2020-01-19T05:31:39+00:00, by John Sanderson.